We all need good work, a level of control over our work and enough income to live healthily. That means safe working conditions, fair contractual conditions, and stable employment that pays at least the real Living Wage. It's important, too, that people who are unable to work are not left behind financially.
Everyone needs a certain level of income to afford the basics for a healthy life. The growing use of food banks has highlighted the issue of food insecurity, and lower-income families find it harder to put healthy food on the table.
It's not surprising that being out of work, in low-paid employment or under-employed, has a significant and long-term negative impact on health and wellbeing. The welfare system also has a big impact, and benefit sanctions can be particularly harmful to people's health.
Healthy jobs are not just about money, either. They can be about hours: part-time work and zero-hours contracts can be a problem, but so can overwork and work-life balance. And healthy jobs can also be about working culture: feeling valued, being heard and having a workplace free from harassment and discrimination.
Stating the facts
Our work on jobs, income and health
We fund projects that support people to access jobs in their communities. We also prioritise jobs and income in our policy work, working with the Living Wage Foundation and other partners. We are particularly interested in the role that anchor institutions, such as hospitals and universities, can play in providing training and employment in neighbourhoods experiencing disadvantage.
The Living Wage means for me that I get to enjoy a better quality of life not just for me but also for my family. I also feel that my employers really value me and the work that I'm doing
Rehana Begum
Centre Manager, Aspire and Succeed, Local Conversation in Lozells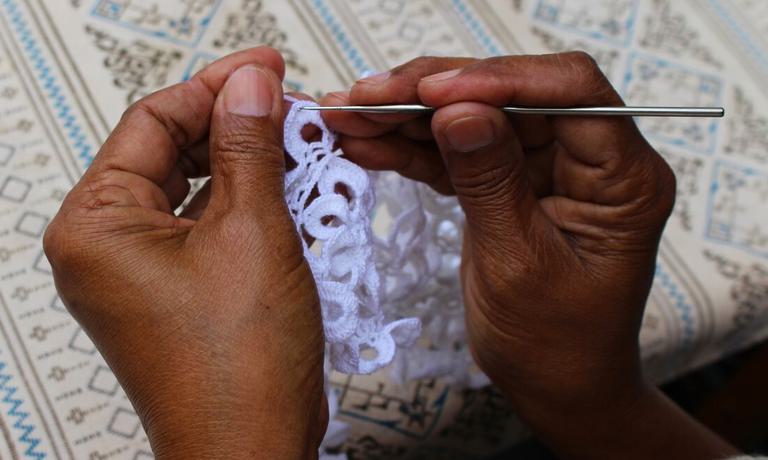 Featured project
Second Stitch at Home
The project supports members with basic sewing skills who are interested in the employment in the garment business or a sewing machinist career by providing them with advanced techniques using a range of different teaching methods.