Living in a healthy local environment means having physical surroundings that are safe and accessible and that connect you to your community. The statistics show that the areas of the country experiencing the most disadvantage have the worst environmental conditions. These include risk of flooding, poor air quality, litter and lack of access to green space.
As well as green space, a healthy environment is about being able to live in a clean area with clean air. It's also about getting around, with safe and well-lit roads, good public transport, accessible shops and equal access for disabled people.
On a local level, a healthy environment means safe spaces where people can get together, get active and boost their health. Community allotments or gardens and parks, for example, help people stay physically and mentally healthy.
Feeling connected with our local environment is also about feeling more connected with each other. As those connections grow, communities can do more together to improve and influence their local environment.
Stating the facts
Our work on local environment and health
The local environment is one of our key policy areas. It is also the top priority for the many of our funded partners and this is reflected in the projects we fund from both our Local Conversations and Active Communities funding programmes, tackling issues such as access to green spaces and community spaces, safety and transport.
Anxiety has increased over the past year and the community allotment gives people the freedom to relax, learn and play whilst connecting with nature and the local community.
Monica Runke
Community Development Worker, Surrey Care Trust, Local Conversation in Stanwell.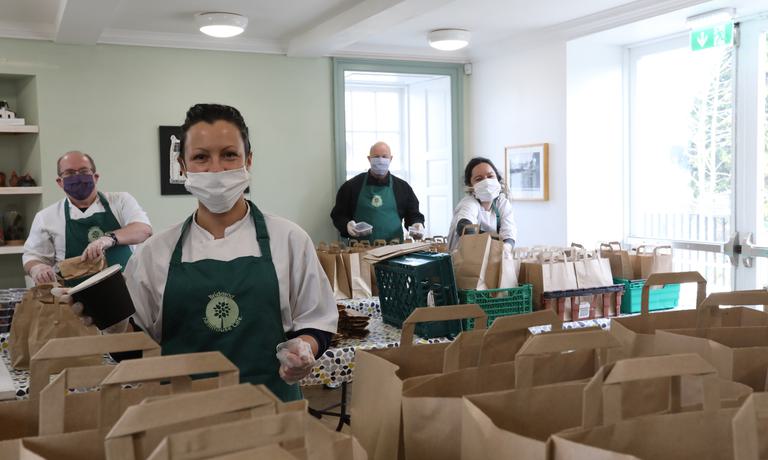 Bridgend Inspiring Growth
Bridgend Farmhouse is a community owned and run charitable organisation which bought and developed a once abandoned farmhouse and transformed it into a hub and learning centre for the surrounding communities in Criagmillar Castle Park woodlands.
The research on local environment and health.