The local economy covers many different areas, such as businesses, jobs and services, but what these add up to is what a place is like to live and work in for the people in that neighbourhood.
Every aspect of the local economy affects people's lives, financially, socially, environmentally and – because these things are all linked – in their health. The strength of the local economy affects how and where we live, work, eat and spend our money.
Where a local economy thrives, people have access to opportunities – for education, skills, employment, social connections, quality of life. Businesses and buildings are owned within the community, money circulates locally and wealth is distributed more equally.
Where a local economy is not working as well, people may lack access to resources such as local shops and decent jobs. Even when some of these things are in place, the way the local economy functions can still take money away from people within that neighbourhood, particularly if people also lack access to power – the ability to influence decisions that affect the local community. In this case, money will flow out of the neighbourhood instead of within it.
These things can be turned round. Social enterprises can create employment, provide services and use profits to create positive social change. Local people can set up co-operatives. Large employers –"anchor institutions" - can recruit local people and buy their goods locally or become a Living Wage employer. Local authorities can work with other local organisations to create "community wealth", meaning that money coming into the local area stays there, and local people have more economic control.
Stating the facts
Our work on local economies and health
The role of local economies in improving health and reducing health inequalities is a priority in our policy work. We are working together with the Living Wage Foundation on their Living Wage Places scheme, aimed at increasing the number of people earning a real Living Wage in a particular place. Living Wage Places include cities, towns, boroughs, zones or even buildings.

We also co-funded a report by the Smith Institute: The local Living Wage dividend: An analysis of the impact of the Living Wage on ten city regions.

The Trust is now engaging in a deeper exploration of the connections between being paid the Living Wage and its impact on health through a series of related research reports. We will be publishing more on this in 2023.
The Living Wage Places scheme has the potential to shift the low pay landscape in the UK. We have already seen the impact on local areas when major anchor institutions such as councils or universities accredit as Living Wage Employers and use their local influence to encourage other local employers to join them
Katherine Chapman
Director of the Living Wage Foundation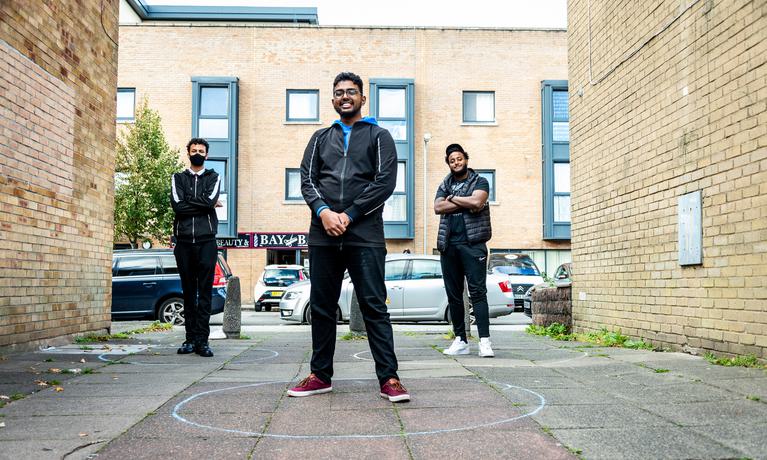 Butetown Employment Action Team (BEAT)
Having run successful educational and training support projects in the past, Sef-Cymru built upon this to support people into work by holding workshops, training sessions, and feedback sessions to enable people to have stronger interviews and job applications.