Ali Neghipooran, Project Secretary at Derby Refugee Befriending Project, shares an insight into the impact the project has on individuals and community.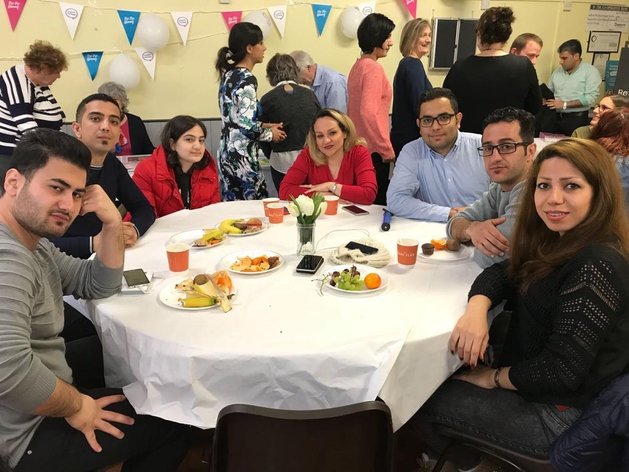 "As a refugee-led community centre we are heavily involved with Persian-speaking (Iranian/ Kurdish/Afghan) refugees in Derby. The idea for this particular project initially evolved from informal conversations. We spoke with over 300 people in our community and found they wanted to tackle isolation and other challenges through community-based activities. The Persian-speaking refugees share experiences of religious persecution. As a small community, thinly spread across Derby, our community members often live in isolation.
The aim of the project is to further break down isolation through activities run in a friendly environment and to increase community cohesion. Sessions include cooking, language and IT classes, and craft workshops. We also host multicultural events to break down feelings of intimidation and isolation in the community. Our cooking workshops have helped bring the Persian project members together with the wider community to establish friendships through cooking both Persian and British recipes.
One woman, an Iranian refugee, spoke little English and had no friends in the local community when she came to the UK. She met other residents with similar life experiences at our language classes and community events. The interactions with other members of the group have developed her confidence and language skills. She is now one of our active volunteers and is helping us to facilitate project workshops and activities. She has established strong links with other groups in Derby.
All of our volunteers take an active part in planning and leading the sessions, which helps build their confidence. Focus group meetings and community gatherings enable members to express their views and improve the quality of project activities."
Subscribe
Join our email newsletter and stay up to date with our latest funding announcements and policy updates.