Lauren Randall has been a Youth Worker for Greater Yarmouth and Gorleston Young Carers for two years, supporting young people whose lives are affected by caring responsibilities. She discusses how she helped one carer to go to college and become less isolated.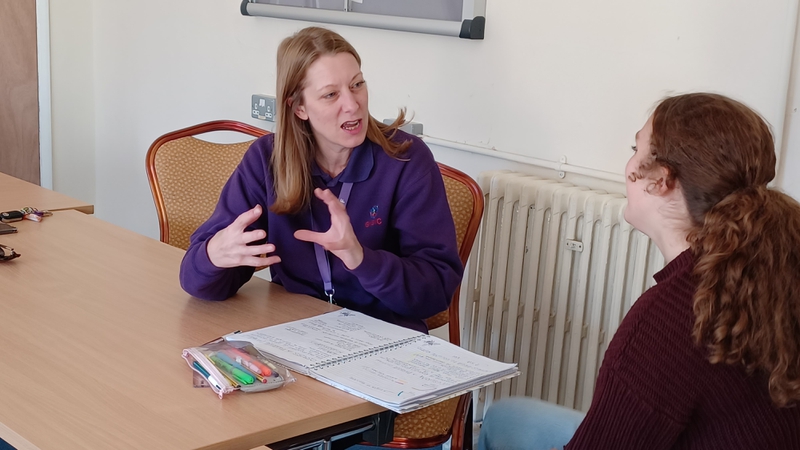 "When I first met Peter he told me his story. From 17 years old, he was responsible for the care of his mum, who suffers from a long-term physical health problem as well as depression. He was so relied on that leaving her for any amount of time caused him anxiety. He was bullied in school, which negatively impacted his mental health and led to him leaving education. However, he did access mental health support which he believed helped him gain insight and understanding of his emotional health.
When referred to Greater Yarmouth and Gorleston Young Carers (GYGYC), things began to improve significantly. Carers were supporting his mum, enabling Peter to focus on his life and ambitions. When I met Peter, it was clear that he had lost contact with key networks and connections in his community due to Covid-19 and lockdowns. Previously, Peter had successfully enrolled and finished a short course at the local college which he enjoyed and which motivated him to continue with his education. He managed to get a part time job which was occupying his time but was waiting to return to college to complete Maths and English.
Peter gave me permission to liaise with the college and I was able to find out that due to miscommunication he was no longer enrolled at college. I worked with the college's admission department to secure Peter an interview to enrol on an English and Maths course. Peter started college within a week. I was also able to ensure Peter was signed up to attend a full-time course that September as well.
I spent time liaising with other youth agencies and encouraged Peter to participate with their youth support programmes. Peter took on this advice and became involved in various youth action projects delivered from a local youth charity. A GYGYC youth worker was able to offer Peter encouragement and the practical help to ensure he has a network of support around him and a plan in place for his future career choices
Peter's early childhood experiences of being a young carer had a big impact on his ability to access education, however, he's shown resilience and perseverance to overcome some of these challenges. Now he's at college, he's built friendships and he can see a future for himself. I'm proud of how far he's come."

GYGYC Young Adult Carers Support Service is a two-year project offers peer support and one to one mentoring for young carers who are turning 16 and leaving school in Great Yarmouth. Funded by People's Health Trust using money raised by Health Lottery East.
Subscribe
Join our email newsletter and stay up to date with our latest funding announcements and policy updates.