Adam Baker, Director of Refugee Roots, speaks about the social connections formed at the Nottingham based project. Social connections have been vital for newly arrived people to find support and opportunities during the project and for years after taking part.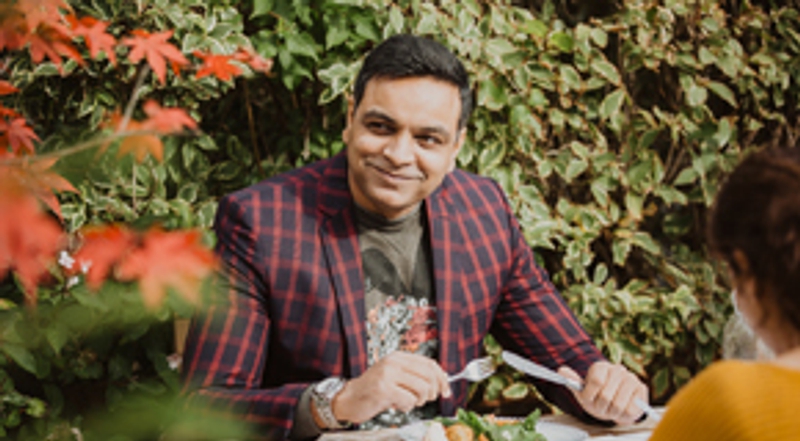 "Some projects just provide services, but we really value the social connections we build. The way we're involved with our participants is long term, our support doesn't stop.
We work with staff and volunteers who speak a range of languages which helps them build stronger connections with the project participants. We also run a one-to-one befriending service which helps people sustain friendships and form ties within the community.
These relationships and community ties are important so that project participants are not left isolated after they have finished engaging with the project's services. For example, we supported a young man when he arrived in Nottingham and he engaged with English classes, the befriending service and with support workers who accompanied him to medical appointments.
After two years the participant had stopped engaging with the project but when he received his leave to remain he was served a 28 day notice to leave his current accommodation. At this time he reached out to Refugee Roots again for support and the project were able to work with the local council and other local support organisations to secure temporary accommodation.
It's because of these relationships we've built that people feel comfortable reaching out for support again and this is the impact we want to have. We want everyone to know that they have a community supporting them when they need it.
Through these social connections more activities which participants lead have taken place, including a monthly cooking class where participants teach others how to cook different cuisines and then sit down for a meal together. There have also been day trips and a lot of participants are in WhatsApp groups so they can stay connected outside of the project.
These social connections are important for people's health and wellbeing, especially in a situation where they can so easily become isolated and unable to access basic support."
Subscribe
Join our email newsletter and stay up to date with our latest funding announcements and policy updates.