The Women and Girls Project engaged socially isolated residents in weekly culturally appropriate activities such as sport and fitness, and arts and crafts sessions to help develop support structures, and improve their mental and physical health.
Who
A group of local women and girls primarily from Asian and Muslim communities manage the project.
What
Sports and fitness, and arts and crafts sessions for socially isolated women and girls.
Where
Southsea, Portsmouth
When
2019-2021
The Heart of Portsmouth Amateur Boxing Club provides a pathway for people in their neighbourhood to progress in their own journey, whether that be building confidence, becoming a coach or pursuing boxing as a career with Team GB. The project also provides volunteer training to develop leadership skills for participants.
The Women and Girl's Project has provided boxing training to hundreds of local residents. The project also works directly with a girl's school who are doing boxing as part of their GCSE's. They also teach participants who have been excluded from their schools but have a passion for boxing and are able to get a recognised qualification that will help them access more opportunities later in life.
The majority of the club's attendees are recreational but for dozens it has provided a path to a career in boxing. Kerry Davis, a full-time middleweight boxer for Great Britain and part of the elite English squad, started training at the Portsmouth Club aged 14.
As well as opening up a new skill set to people, the club is also helping tackle social isolation and mental health issues. Women of all ages have joined the club through this programme and have benefitted from having the centre on their doorstep.
I grew up in a difficult time when racism and discrimination really impacted me. Boxing gave me something to focus on and grow in confidence and now I've been able to work in my passion for 47 years. That is the opportunity this project funded by People's Health Trust can give to women and girls in this area.
Quinton Shillingford
Project Lead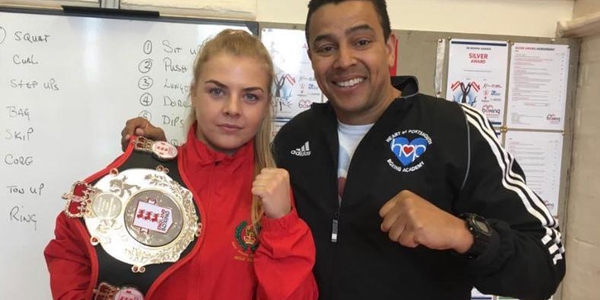 Funded by People's Health Trust using money raised by Health Lottery South East