This two-year project delivers a weekly youth club, and regular activities and days out for young people. The aim is to improve wellbeing and social cohesion. The idea is based on feedback from young people who said they would like a safe place to socialise.
Who
Young people aged 11 to 17 take part in the project and decide on activities they want to do. The youth group is delivered by the charity Honley Village Community Trust.
What
A weekly youth club and regular activity sessions such as football, skateboarding and cooking classes to tackle isolation amongst young people.
Where
Roundway Estate, Honley, West Yorkshire
When
2022-2024
Honley is a small village in West Yorkshire with pockets of low-income neighbourhoods. Honley Youth is a free to use youth club that all young people can access and contribute to deciding what activities take place.
Following Covid-19, 100 young people were surveyed in the village and 80 per cent of them said they felt more isolated following lockdowns. Another survey that went out to the entire community highlighted the need for more youth provision and concerns about anti-social behaviour.
The youth club was started after the community raised £20,000 through match funding and then funding from People's Health Trust was used to establish regular weekly activities. The youth club has provided graffiti workshops, skateboarding lessons, sports activities, cooking classes, and day trips.
Over 150 young people have taken part in activities overall and the project has also used social media to reach over 1000 more young people. The group is planning to become more sustainable by securing their own hub for youth activities, and are looking to provide more day trips focusing on leadership, teambuilding, and communication skills.
You can see that this is helping change young people's lives… so far out of 60 participants, 100 per cent have said they feel less isolated.
Kayzia Barnes
Programme Manager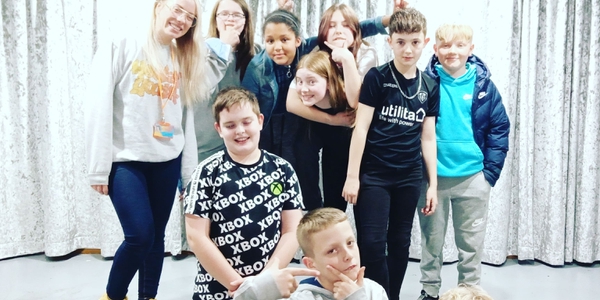 Funded by People's Health Trust using money raised by Health Lottery Yorkshire and Humber