Reform Radio aims to tackle issues impacting young people in the local community through upskilling and creative workshops.
Who
Activities are open to young people aged 18 – 30 and their children living in Gorton.
What
Participants contribute to monthly radio shows, and weekly arts and dance sessions that aim to provide a platform to discuss local issues, increased skills and celebrate local events.
Where
Gorton, Manchester
When
2018-2020
This two-year project delivered weekly dance, art, radio and digital skills sessions for unemployed young adults and their children living in Gorton, an inner-city area of Manchester.
Education, skills and good work are all factors which have a big impact on our health. Reform Radio is enabling young people to develop crucial digital creative skills to support them to achieve their goals.
Participants were able to shape the project via a management group, as well as evaluate progress. They also gain facilitation skills throughout, with the aim for them to deliver these sessions in the future
Through this control over the project participants have built confidence and have become more engaged in delivering activities as well as being more involved in their local community. Participants have lead on campaigns around issues such as homelessness and some have gone on to secure jobs in creative industries.
I joined Reform Radio to help harness my creative skills. I took part in a project to raise awareness about homelessness. Working with people from different backgrounds to take social action on an important issue brought us out of our comfort zones and closer together. Reform Radio is a community within a community.
Bolaji Onalaja
Project member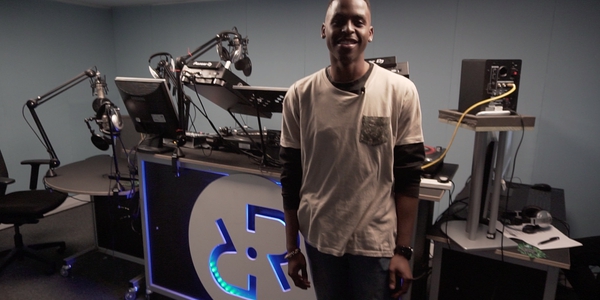 Funded by People's Health Trust using money raised by Health Lottery North West