Report overview
This report explores the experiences of our funded partners in responding to Covid-19 during the period of March to June 2020.
The Covid-19 pandemic has brought stark differences in health inequalities impacting some neighbourhoods and communities across Great Britain into focus. People's Health Trust spoke to 80% of our funded partners across England, Scotland and Wales in April and May 2020 to explore their experiences of responding to the Covid-19 pandemic.
Resident-led projects have been a key source of support and guidance for local people before and during the Covid-19 crisis. In this report people leading resident-led community projects have identified a range of challenges which are illustrative of the broader issues faced by many neighbourhoods and communities.
This report looks at actions taken by community organisations at the start of the pandemic to adapt their services and support people at risk of social isolation. With greater demand on services and the need to adapt their activities, some community organisations have experienced challenges such as increased costs and digital exclusion which are explored in this report.
Key findings
31% of projects have increased costs as a result of the pandemic;
Nearly half (46%) of the Trust's projects have provided valuable information services to support residents to interpret government and NHS advice;
75% of projects had successfully moved their services online by May 2020.
Date published: 10 July 2020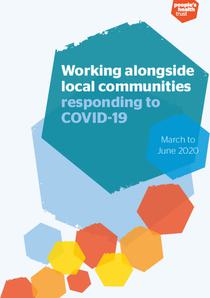 Download
Read the report exploring the impact of the pandemic on communities experiencing disadvantage, findings from March to June 2020.
Download