This project supports young people in Wisbech and March who are in the LGBTQ+ community or who are questioning their sexuality or gender identity. Youth Group Lead Debi Mordanti talks about the importance of family support to the mental health of its members.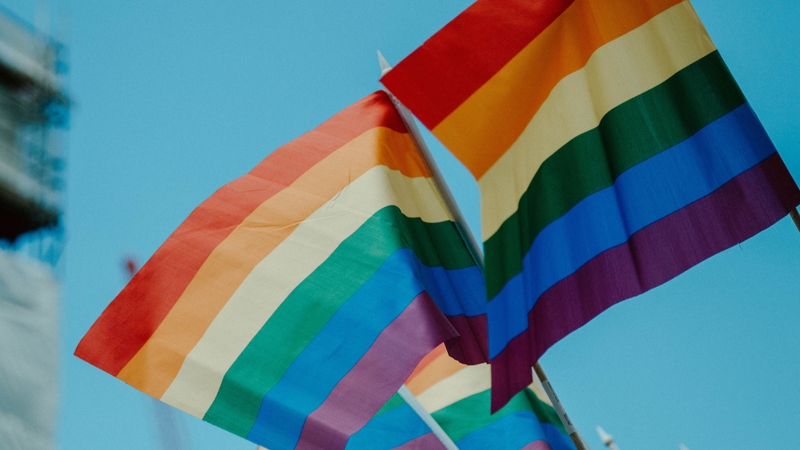 I've been in this role for almost three years and before that I taught at Stamford College where I volunteered as the LGBTQ+ mentor. People would come to me with issues around changing their name on the college database or why there weren't sanitary bins in the men's toilet.
I am not a member of the LGBTQ+ community but my eldest child is non-binary and came out around 11 years ago, and they were part of the community before they transitioned. The passion I have in supporting my child led me to meet more LGBTQ+ young people, many of whom were not supported by their families
I joined the Kite Trust three years ago and during the pandemic there was a significant decline in the mental health of our group members along with an increase in people joining.
We still have a lot of people that are suffering with anxiety, as a result of their experience as a queer person or because they're not comfortable coming out yet; maybe their family don't know yet or they're not sure themselves. For some new members, youth workers will often have to meet new members before sessions so that they are there first and they can look at the venue and familiarise themselves with everything. The instances of this have significantly increased.
One group member has a disability and finds it hard to leave the house to come to sessions because their mental health has got worse over the pandemic and now due to rising costs that prevent them from feel more marginalised. I offer to pick them up and take them to sessions but its still difficult for them to want to come. They no longer attend college either. Mental health is such a big issue for a lot of people in the community.
But we're able to make a difference to a lot of people. One group member who joined didn't miss a session, but for the first four months they'd bring their younger sibling, who wasn't a member of the LGBTQ+ community, as support. The younger sibling would talk for them because they didn't have the confidence to speak. Now, they come along by themselves. They've made lots of friends, joined group chats with other members, and they all meet up socially. They weren't doing any of this prior to joining the group. The difference in them is massive, and to see them be much more comfortable with themselves is such a joy.

Having that little bit of understanding and that little bit of support makes so much difference.
Debi Mordanti
Youth Group Lead
A lot of members socialise outside of group time, but what's lovely is that although they've created friendship groups, all of them still come to our group sessions every fortnight. We always let group members choose what they want to do either with suggestion boxes or suggestion boards, and they're always very forthcoming with what they want to do and so that helps them to be fully engaged and responsive – because they've had a say in it. It's so lovely to see.
What's so important is support outside of the groups as well. We organise our Meet and Eat programme, which brings together both LGBTQ+ young people and their wider families for a chance to share a meal together and a chance to build community. For families experiencing similar things, it's an opportunity to find out how better they can support their young person in exploring their sexuality or their gender identity.
There's another person who changed their name legally. Their dad still refuses to use that name and doesn't fully understand their child is trans, he just thinks that they've changed their name.
This person's mum attended a meet and eat with them and it was the first time that she heard other people calling their child by a different name and different pronouns. Halfway through the session she started using the young person's now-legal name and correct pronouns. The young person text me that night to say 'That is the first time I've heard my mum say he/him and my name.'
The mum and their child work together in the same workplace, and when the mum started using their correct name and pronouns, she spoke to the manager and colleagues to help everyone else accept them as well.
That young person is no longer seeking mental health support from anybody and no longer requires one-to-ones with me anymore. It just shows that having that little bit of understanding and that little bit of support makes so much difference.
Subscribe
Join our email newsletter and stay up to date with our latest funding announcements and policy updates.