Participants choose creative activities they want to engage with. Participants also attend regular mentoring sessions to discuss their mental health issues and pathways to recovery which can include volunteering, gaining a qualification or applying for jobs.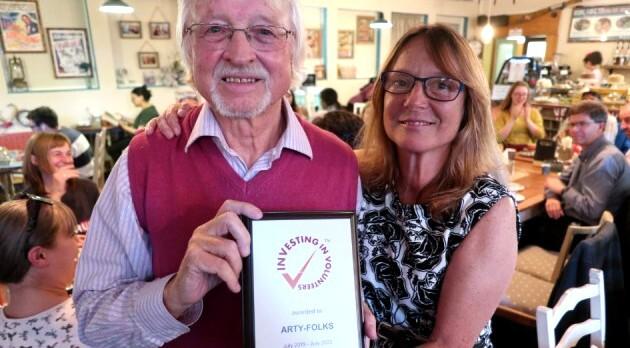 Who
Arty-Folks established this project to support adults recovering from serious mental health issues.
What
A programme of creative activities, a Friendship Group and peer-to-peer support and mentoring.
Where
Coventry
When
2018-2019
Our life circumstances can determine our mental health and create health inequalities. There is not enough provision in the local community in Coventry for people who are living with mental health issues. This project offers a fundamental peer-support network for members when they need it most.
Creative activities are used as a way for participants to connect with others in the group and themselves. Through building these social connections, people gain confidence and support each other through recovery from mental health issues.
Past participants have gone on to become volunteers at the project whilst others have used the skills they've learnt to attend art courses at their local university.
Everyone has a different story, however, certain feelings, like lack of self-worth and anxiety are universal. Members come together in the group sessions, building strong and meaningful relationships.
Lorella Medici
Project Lead
Funded by People's Health Trust using money raised by Health Lottery West Midlands